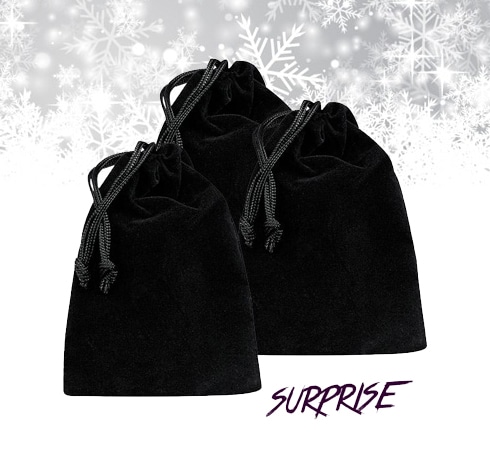 X-mas is just around the corner and we are celebrating with giving a x-mas gift to each and everyone who place an order from December 1 to December 24. We are sending with 1 of our Lucky Dip Surprise pouches with each parcel.
The surprise pouch is never the same twice and may include any of the following:
– Chokers
– Crystals
– Rings
– Bracelets
– Necklaces
– Earrings
Each product within the surprise pouches will be hand-picked from a range of sample jewellery or in-stock items with a minimum value of 99 SEK.
No discount code necessary, simply go to checkout and place your order as usual. The surprise pouch will be added to your parcel when we are packing your order.
No hidden fees, no extra shipping. Just a little treat from us to you!
Merry X-mas!