Raven hair and ruby lips, sparks fly from her fingertips …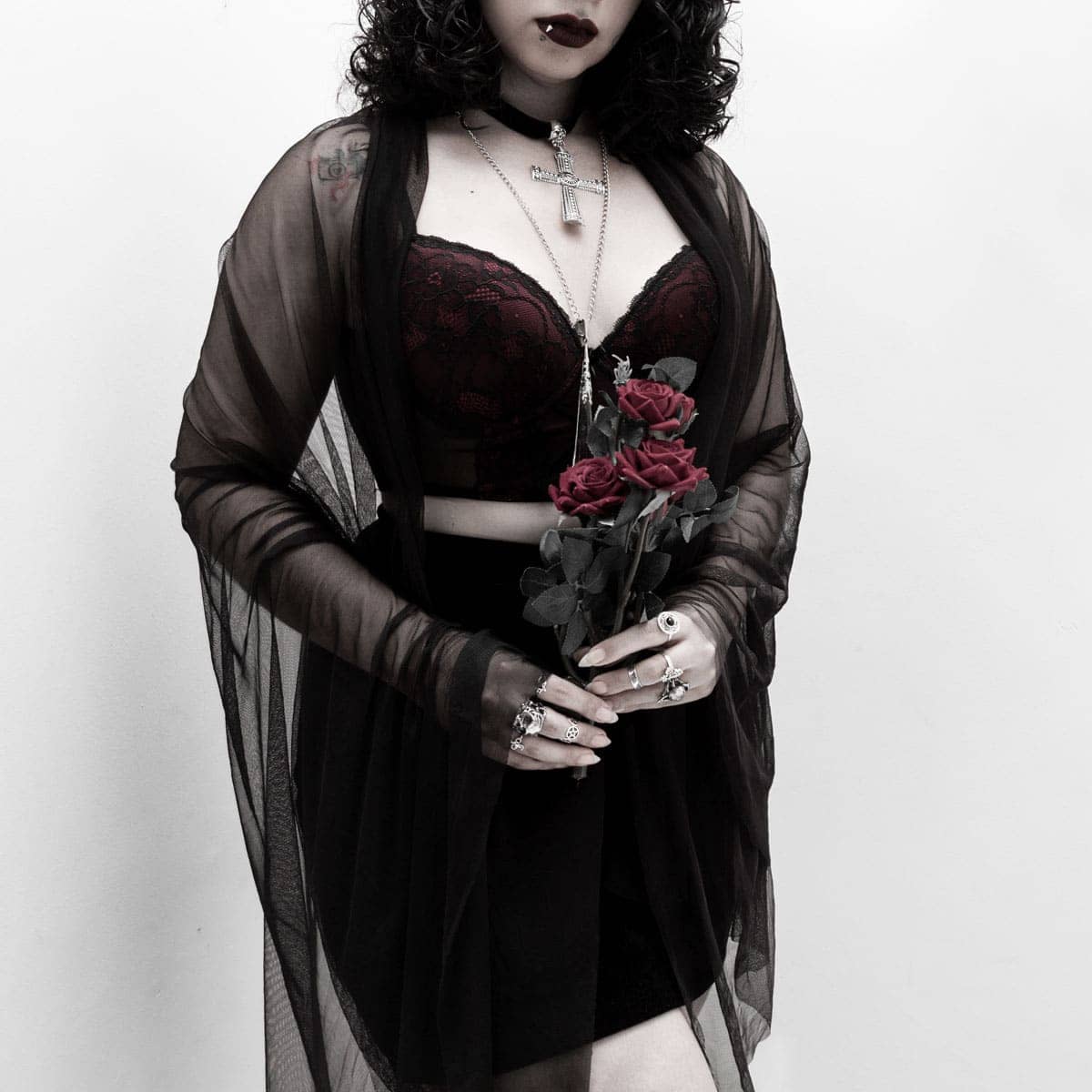 Last year we did a blog post about raven beauty and alternative model @andreale.garcia . Since then we have had the pleasure to work togheter and Andrea has created several sets with magical photos, amongst other this dark enchanting set ????????????.  Andrea is wearing our Bold Skull Cross Necklace as a choker and Hella sterling silver rings.
Crystals, skull rings and roses models own. Find more inspiring dark images from Andrea on her instagram @andreale.garcia  ????????????.