Leather Weather! New Pins!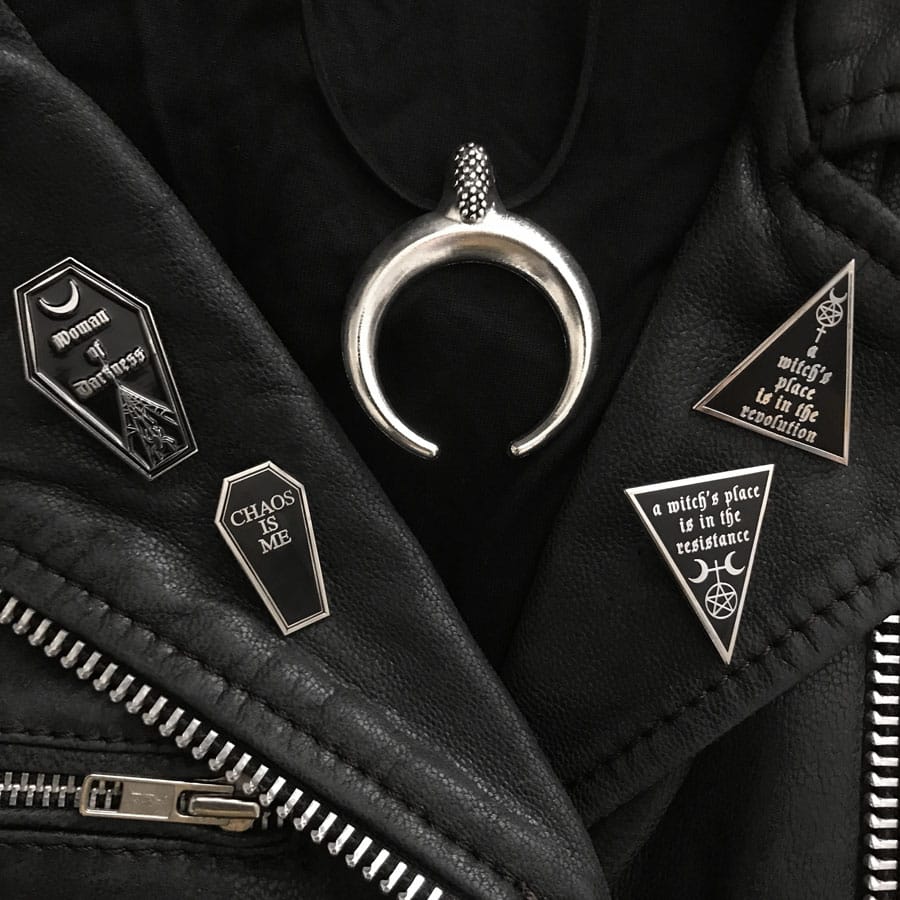 Leather weather! To celebrate fall we are realising a brand new category to the store! We couldn't possibly be more thrilled, now selling witchy empowering statement pins from killer brands such as Nyxturna, Life Club uk and Mysticum Luna ✨ ? ?,
Top image: Pins paired with a vintage leather jacket and Hellaholics Hunting Moon necklace.
Spara
Sparkling Tripple Goddess Pin by Mysticum Luna
Spara
Spara
Spara
Spara