Black Magic Woman Mary De Lis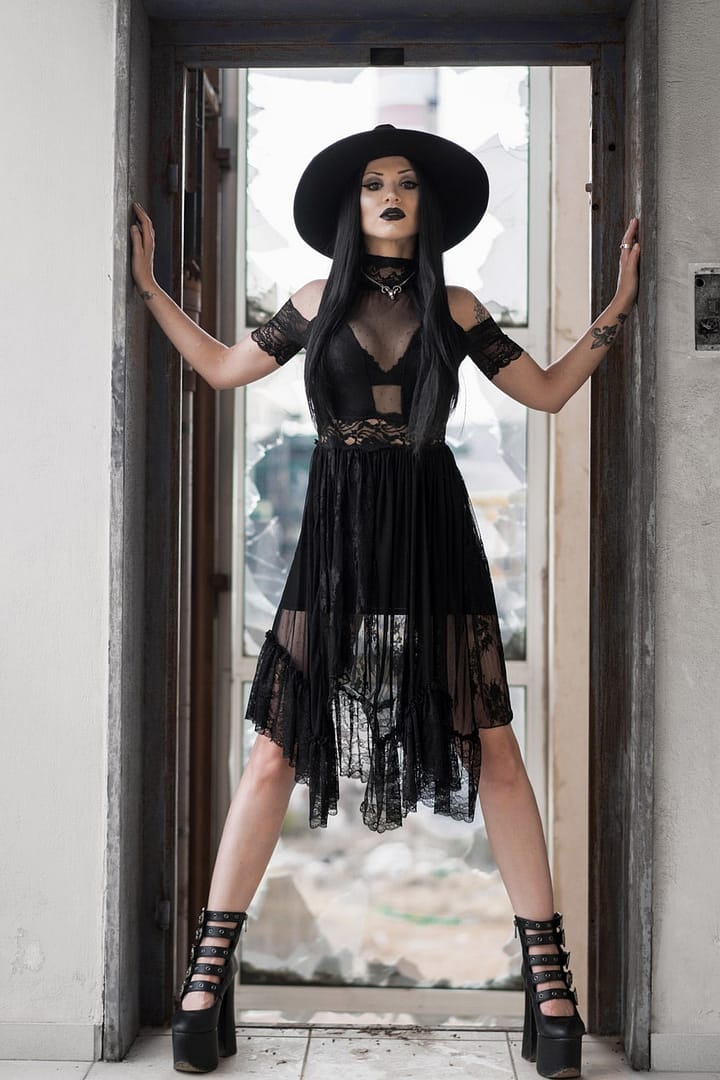 Gothic beauty Mary De Lis in a gorgeous black lace dress from House of Widow paired with Hellaholics Ram Skull Choker , Killstar Hat and to die for heels!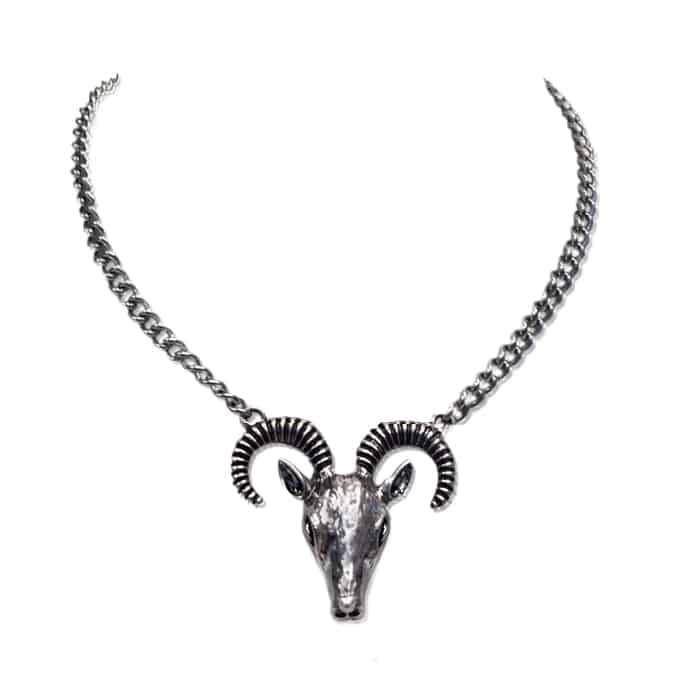 Ram skulls have a long connection with ancient cultural worship practices, pagan religions and the occult, a long held symbol of determination, drive, renewal, fertility and fiery force! A perfect asscessory for added strength and attitude!
Ram Skull Choker with stainless steel chain 159:- SEK.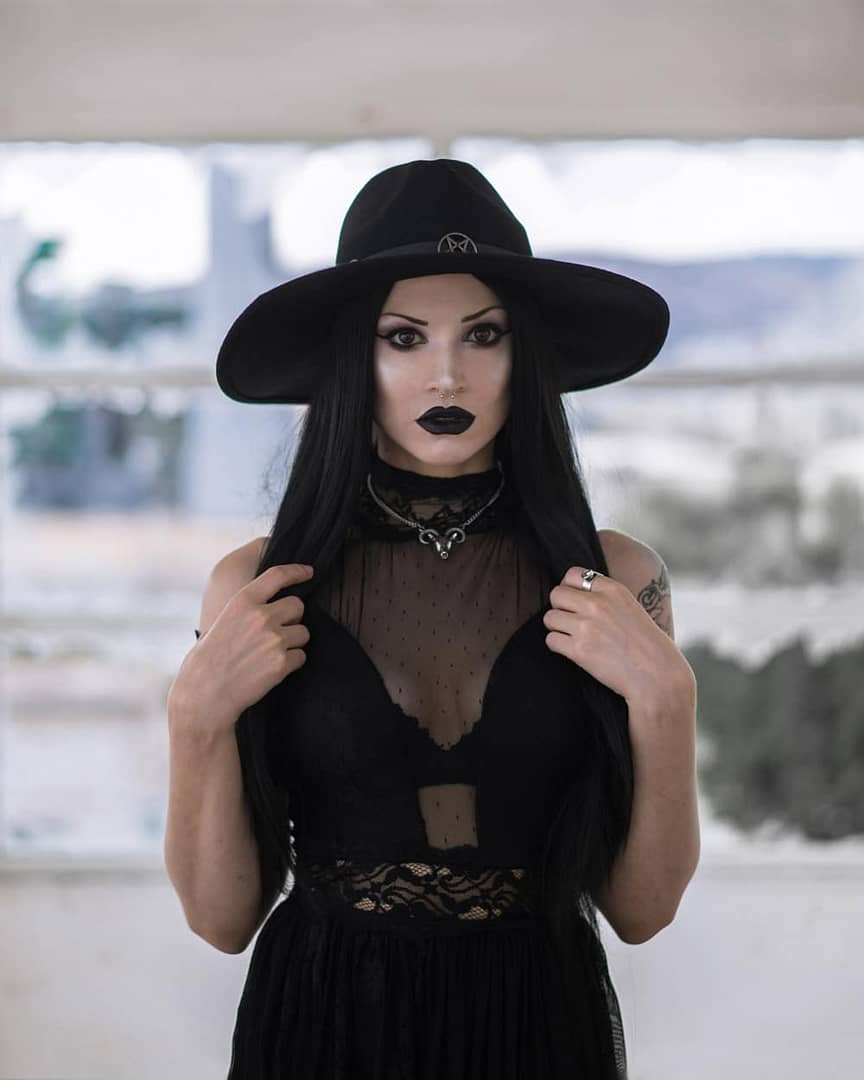 You can see more of this raven beauty on her instagram page @marydelisx.
Photos taken by Vasilis Kagkelaris: https://www.facebook.com/vasilis.kagkelaris