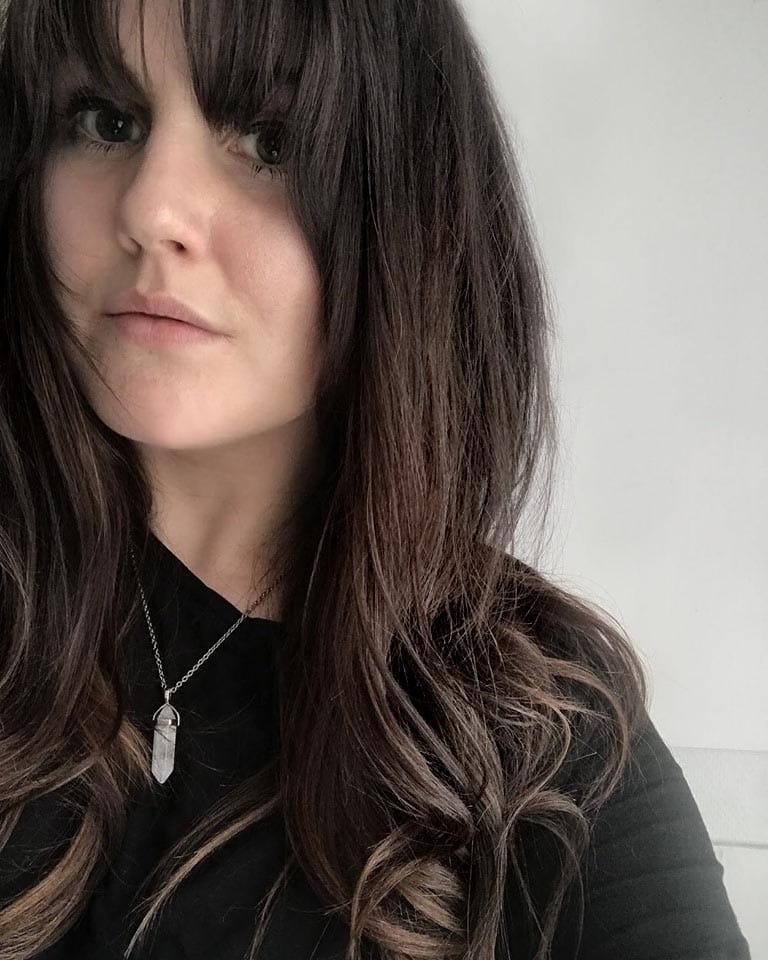 Hi! You may have seen my face (or my cats) on Hellaholics social media. I'm Elina, a Hellaholics employee, an inked metalhead, cat mama to Alice & Romeo, 29 years old and living in Gothenburg, Sweden with my fiancé.
I have decided to speak openly about my unorthodox professional journey in hope that in some small way it may help to lift the social stigma that surrounds anxiety and depression. I am the other half of the Hellaholics team and this is my story.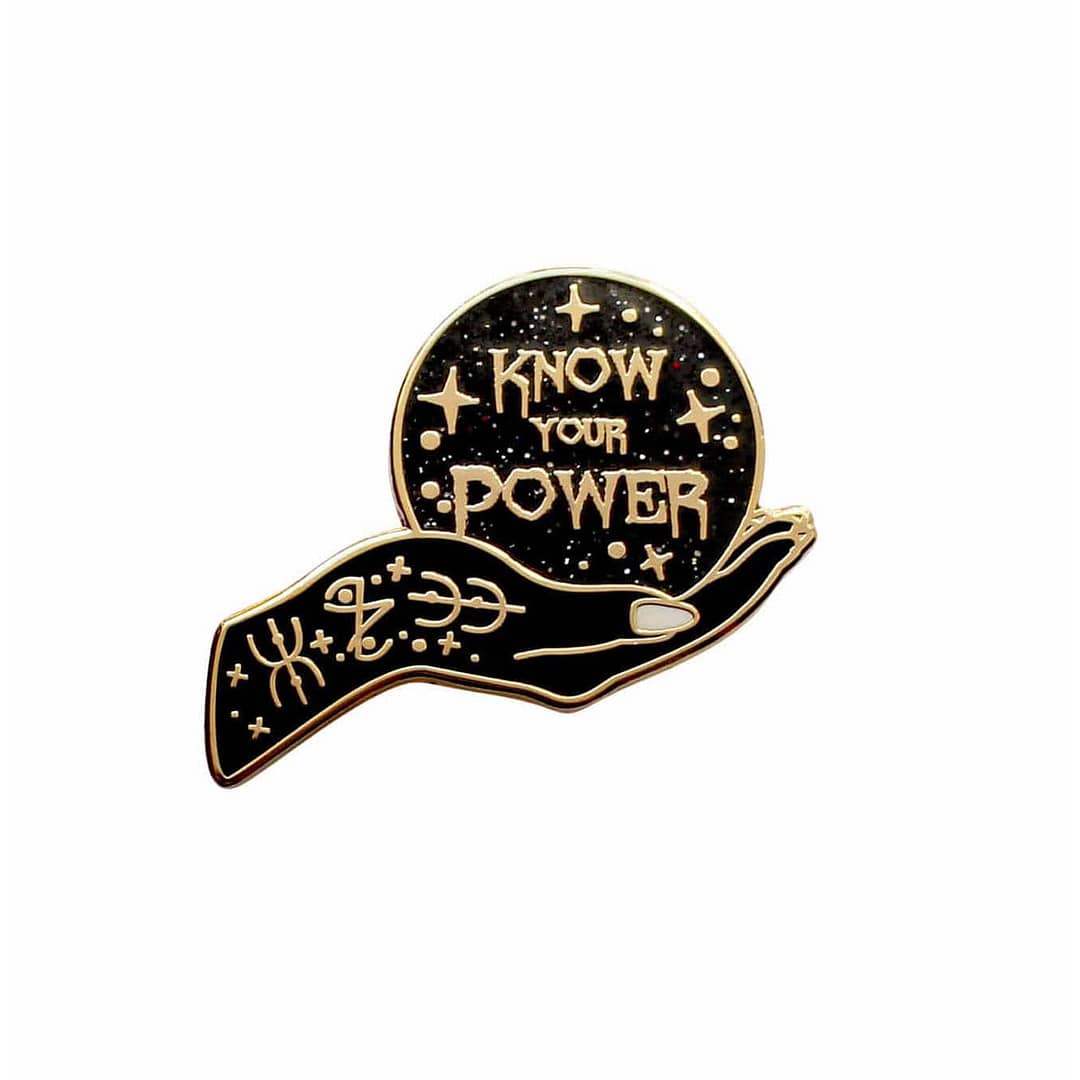 Chapter 1. Everything started back in 2013. I had been struggling for many years with anxiety and was on permanent sick leave. One day I heard about this small group, a group of people who all like me had been struggling in their lives and that met daily at a workshop to sew. I decided to try.
At first I was scared; I had never sewn in my life, I hadn't worked for many years and my self-esteem was low. But I was curious and I had the most wonderful teacher who gave me so much support and love. At first, I started with just two hours work two times a week and for every month we slowly increased the time with one hour until it was four hours every day. It took me about 2 years to get there. Yes, you read that right. 2 years, step by step!
After a while I actually started to enjoy sewing!
Chapter 2. I've always loved the rock'n'roll style of the 1970s. The flared pants, the bold colours, the unisex looks, the platform boots and the big hair. I had been looking for those perfect pants for many years so I decided to challenge myself. I didn't care that I'd only been sewing for a little while. I was stubborn. I learned how to make the "perfect" 70s pants with a little help from my teacher. It was still hard to ask for help. I've always been that type of person who wants to learn by myself. By practicing, making mistakes, doing it again, crying, laughing and starting over. I want to do it my way. After sewing over 100 pants, I finally felt quite happy.
Then came this new idea. I wanted to sew pants for other people to wear too so I started my own brand with self-made kimonos and flares. Stone Dust Clothing. I was really happy until…. I started to want more. I was surprised of wanting more challenges. This was new for me, wanting something more.
I first heard about Hellaholics in 2016. I met Hannah (my mentor, boss and founder of Hella) through a mutual friend and it just "klicked". Hellaholics was growing, she needed help and I needed a job. We share a love for pretty jewellery, have a similar taste in music and are both vegans.

At first I started as a trainee. I had to start slow, 3 hours a day, 5 days a week and with a lot of breaks. I had to listen to my body and not force myself to do anything. I had to learn everything from scratch. How to pack orders, how to receive deliveries, how to take pictures, how to edit, how to think, how to write. It was so many impression; sometimes it felt like my brain would explode. I was scared every minute that I was not good enough to work here but Hannah had a different perspective, she believed in me and guided me every step of the way.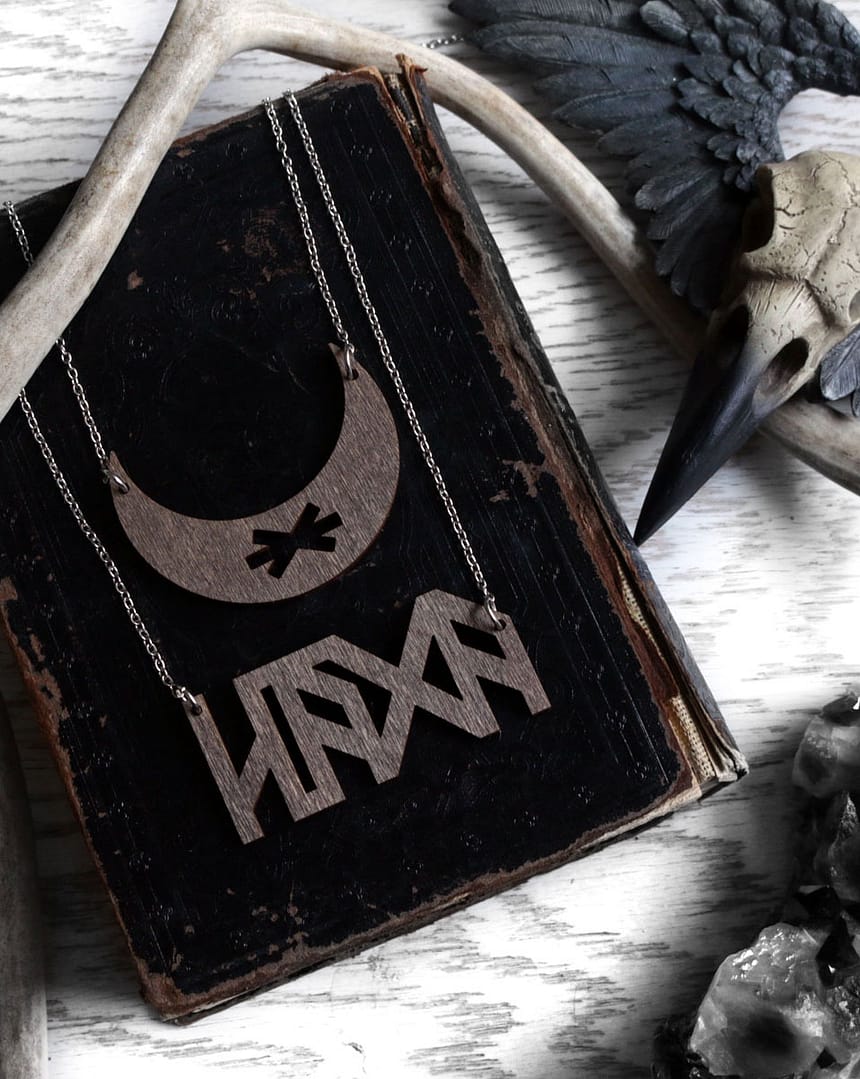 I could never ask for a better boss. Hannah has been a big support, always listening to me, telling me to take breaks or go home when she sees that it's too much. She has helped me grow, become independent and to trust myself. She is not only my boss. She is also my friend. She takes great care of both me and our customers with attention to details, with love and pure passion!
I never thought I would end up here in life. In a small company, working with social media, design and photography and actually feeling proud and happy! I'm now working 6 hours a day and have become an employee. My journey at Hellaholics continues, the brand is growing and I'm growing.
I'm still learning, still having anxiety but I feel confident. I know there will be darker days, days when I question myself and that to is OK! Life isn't perfect, it can be painful, but also rewarding and beautiful!
Read more about Hellaholics here: https://hellaholics.com/our-story/
If you read this far, thank you! And to all our truly wonderful customers who allows Hellaholics to exist- WE LOVE YOU!