Yoko Ono – All Women Are Witches!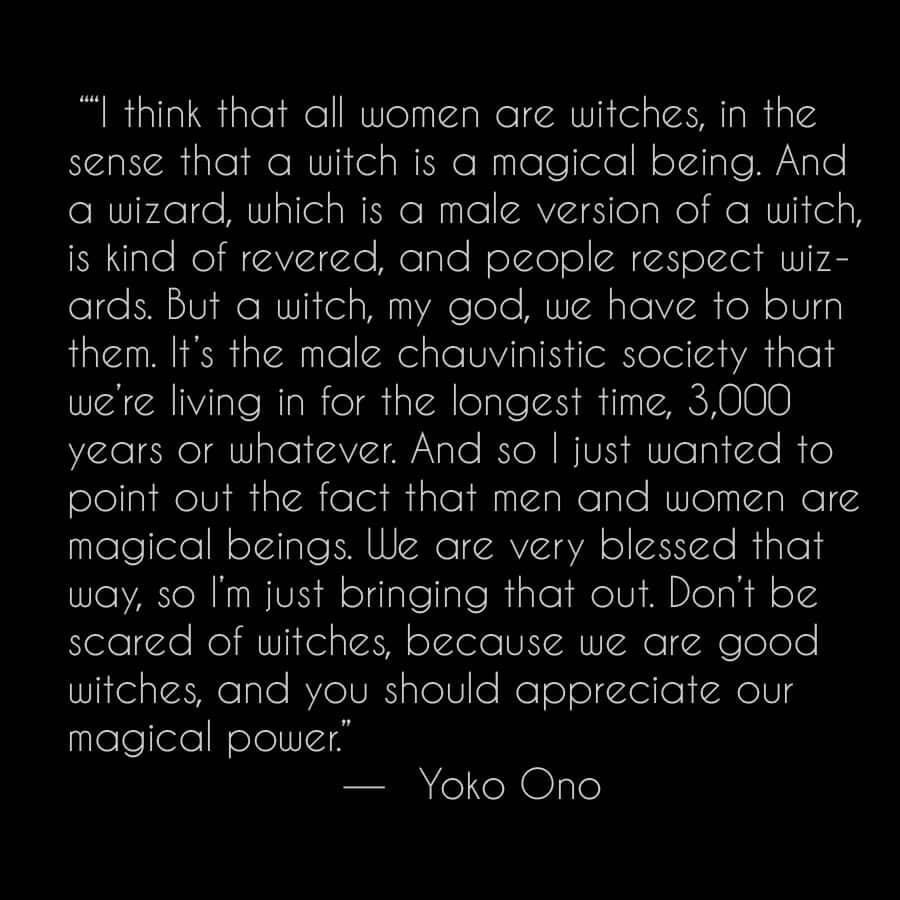 Wonderful quote by truly inspiring multimedia artist, peace activist, singer, song writer and style icon Yoko Ono.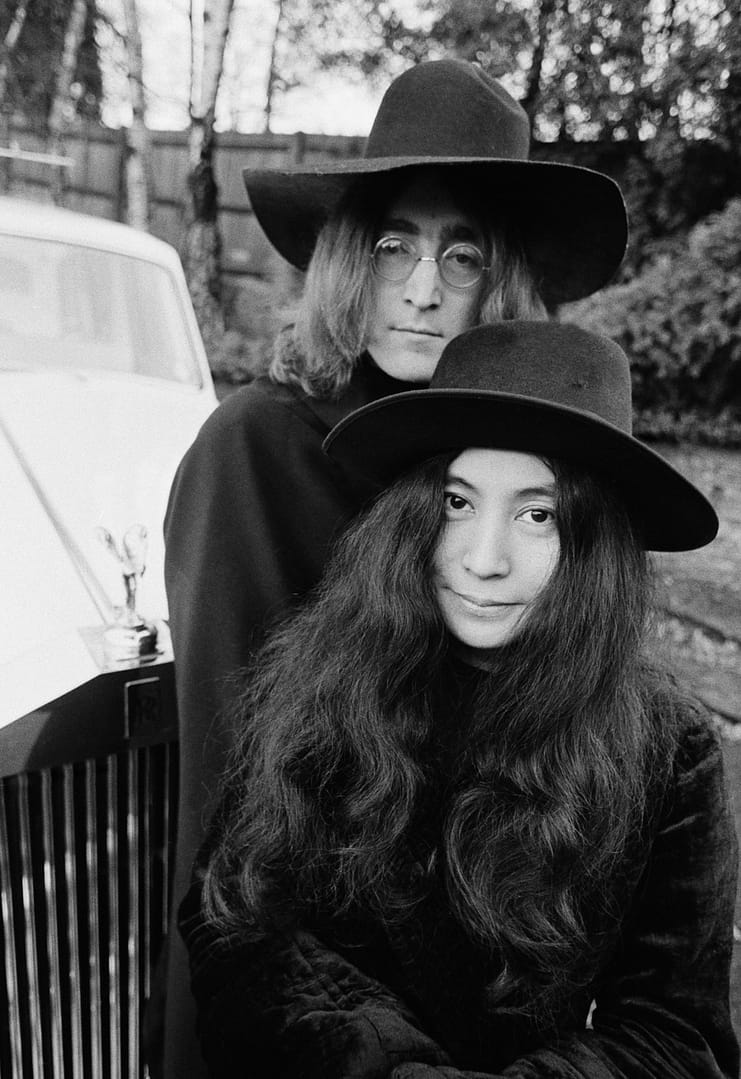 Yoko, widow of John Lennon, an active feminist and an artist that have used her art to influence and advocate for peace, kindness and equality for more than 50 years! Here photographed with John in their home 1968.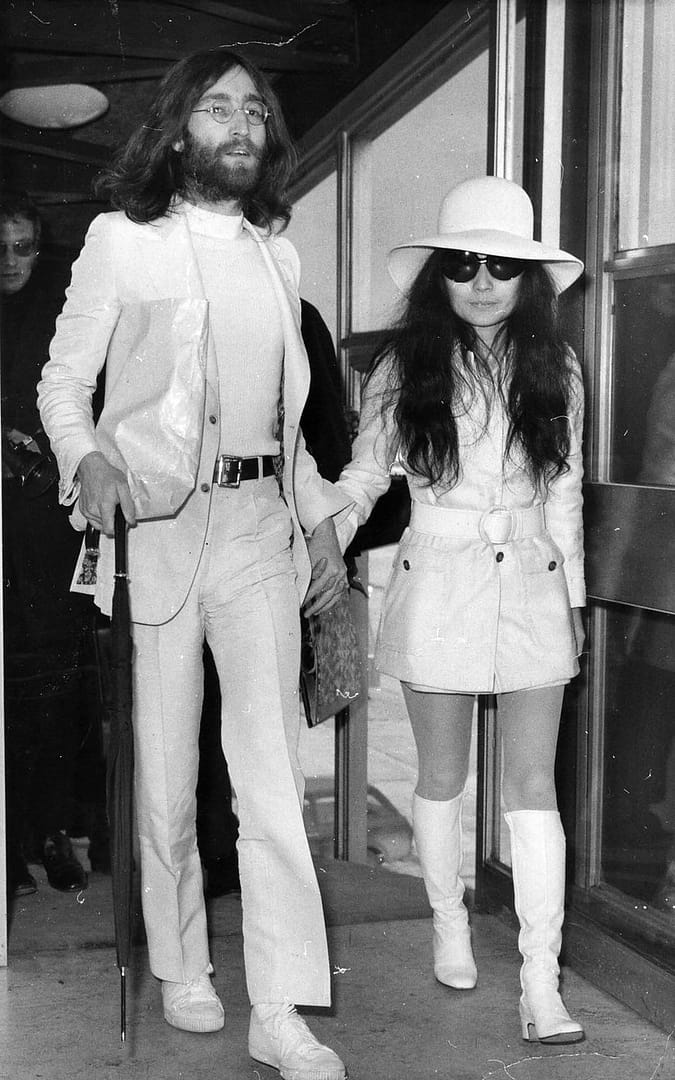 All white matching outfits in Vienna, April 1969 with John Lennon. Few famous couples are as fascinating and alluring as these two.

Flares and a fake fur leopard jacket, an outfit that would give style points and street creed even today- more than 30 years later.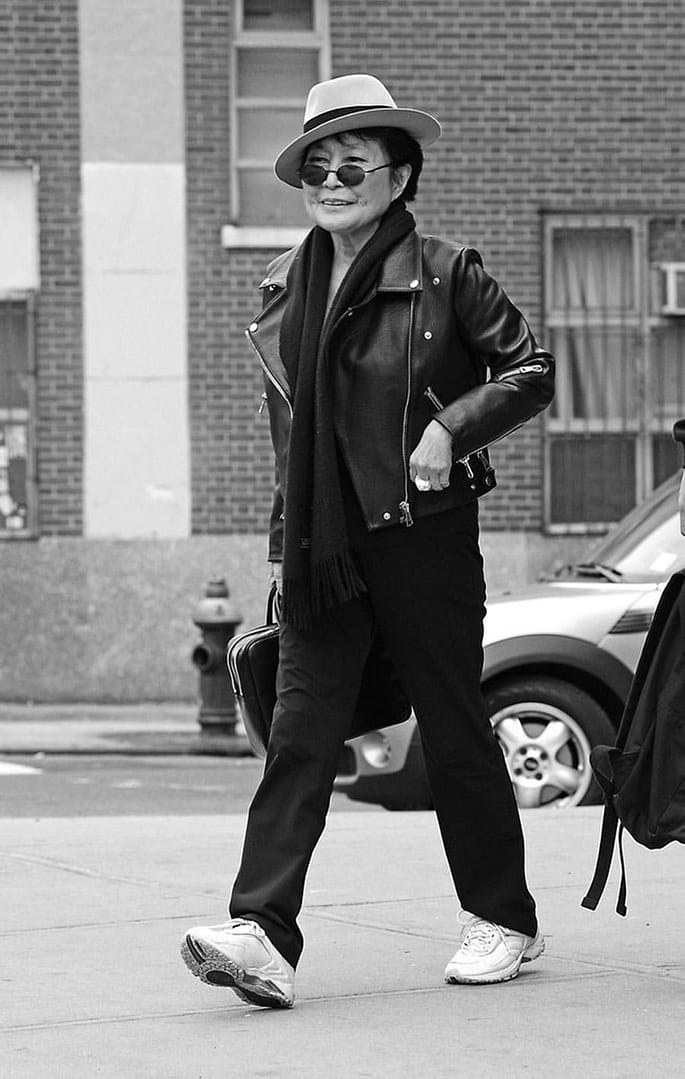 This lady is a cool cat! Imagine (no pun intended) to work, travel and being able to pull off a black leather jacket at the age of 84!
Spara
Spara
Spara
Spara
Spara
Spara
Spara
Spara
Spara
Spara
Spara
Spara
Spara
Spara
Spara