Our absolute number one feast is getting closer, love watching stores display spooky and occult goods, to feel the air getting crisp and the cold slowly getting closer. And not to forget all the inspiring make-up and costumes that shows up on social media.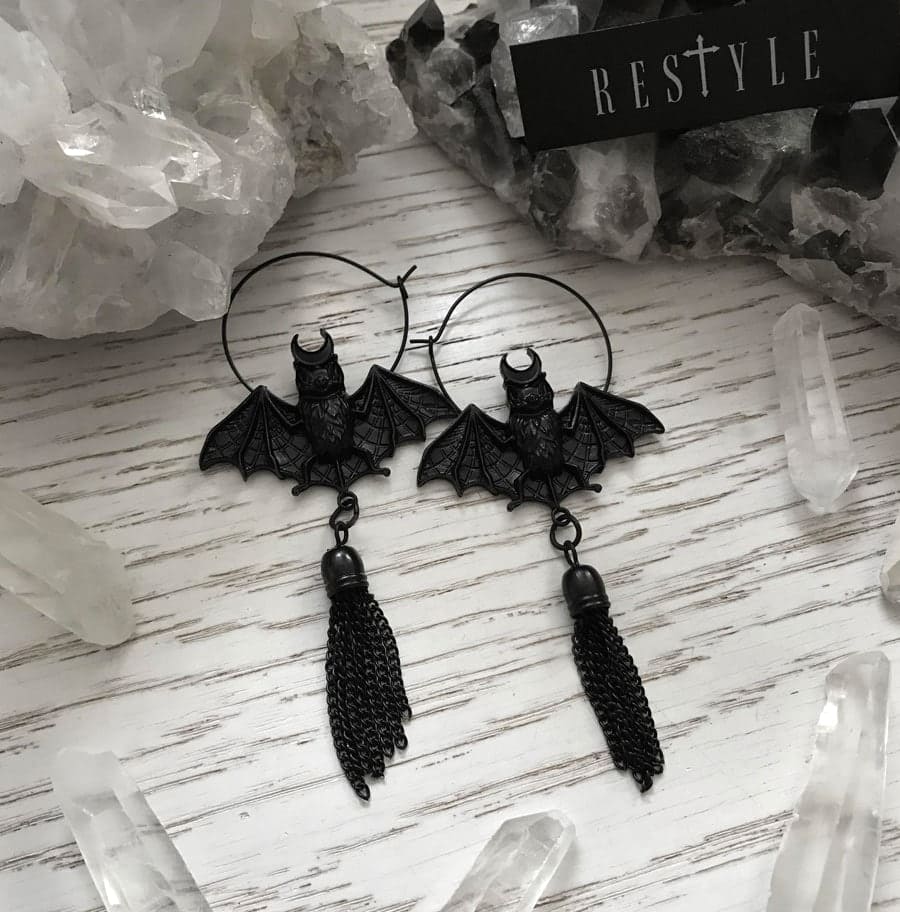 If you, like me can't keep our claws away from some spooky prettiness then why not adorn yourself with these Oriental Bat earrings from Restyle.
Or show the world your love for our flying black friends with this "Crazy Bat Lady" pin from Mysticum Luna.
Halloween / Alla helgona (Swedish) you will always have a special place in our hearts ? ? ? ? ? ?
Spara
Spara
Spara
Spara
Spara
Spara