Styling: Chunky Chains in non tarnish Stainless Steel
Level up your accessory game with chunky chains in stainless steel! Mix and match different sizes and textures for a bold and edgy look that screams confidence and style. Easy to style for any occasion, on trend with a blazer or over-sized shirt or pair with a smokey eye and an all-black outfit for an alternative vibe. These versatile necklaces are a must-have in your jewellery collection 🖤⛓️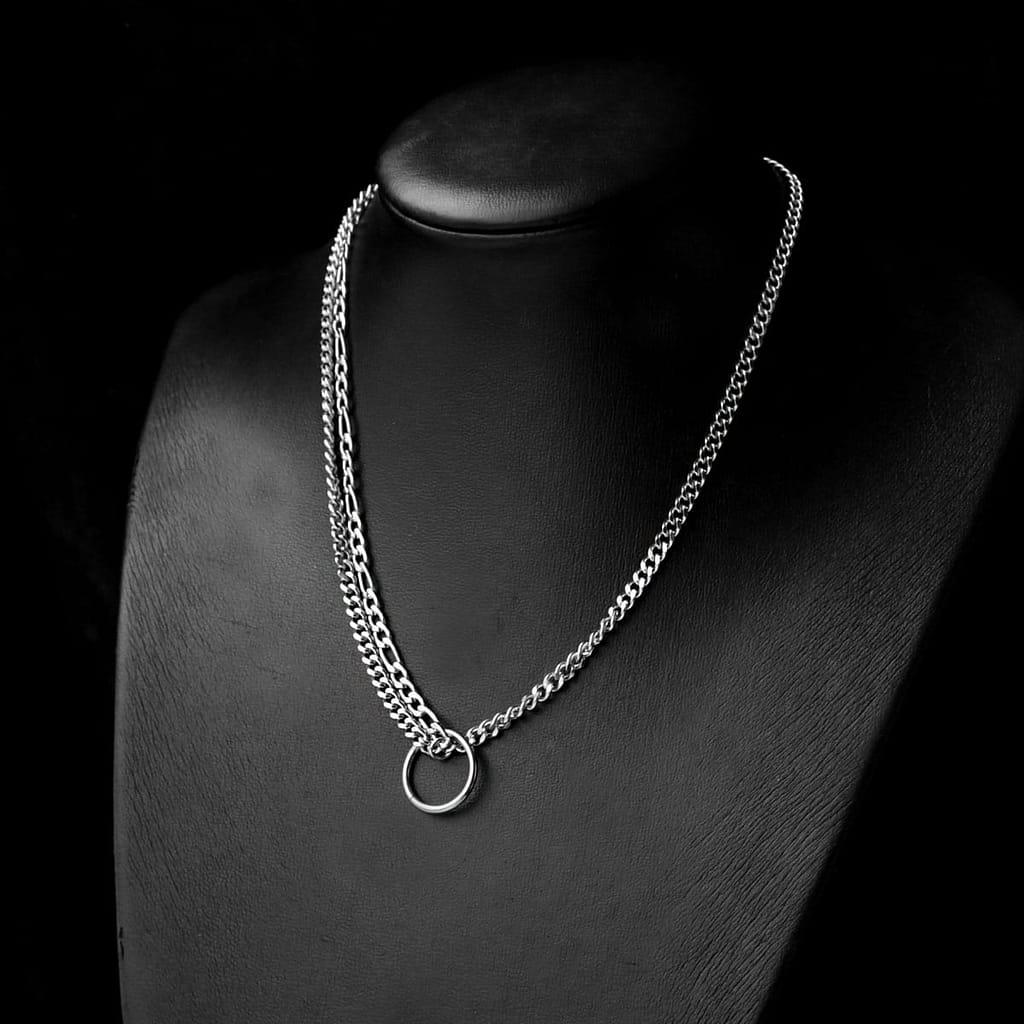 Better together! We have now created bundles for you with our most popular chunky chains – buy 2 or 3 together and save up to 50%. Click to view, we are step by step adding more stainless steel necklaces sets.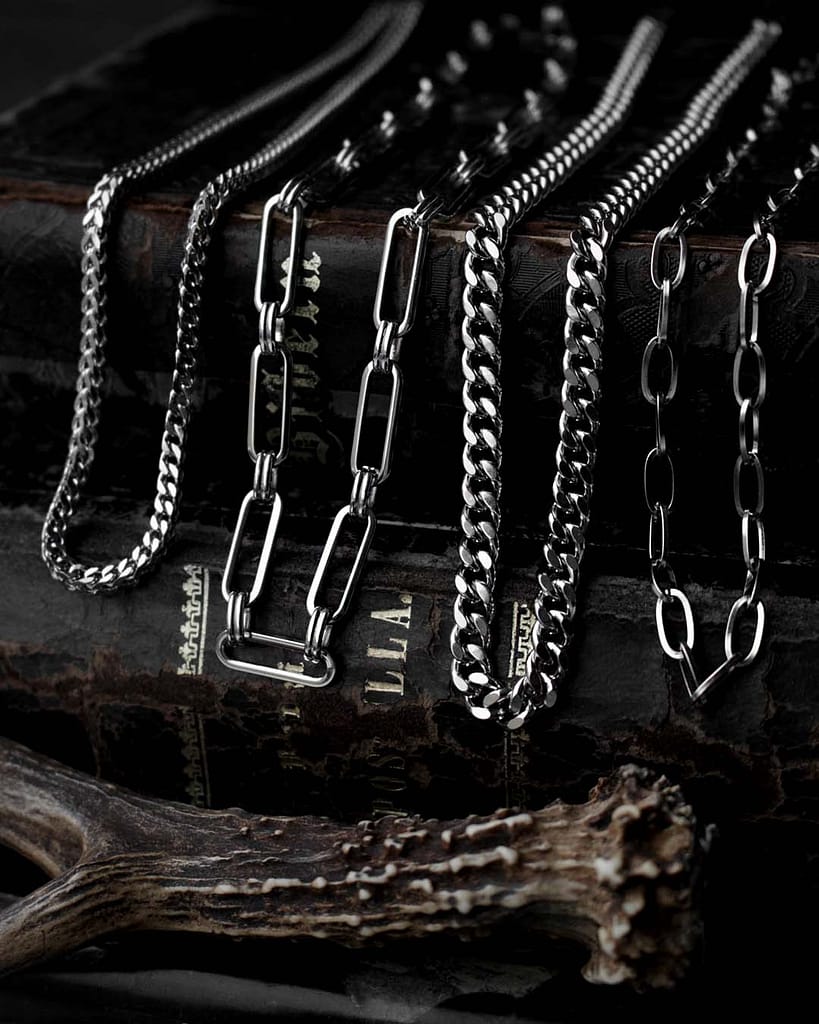 For centuries, iron ore has been extracted from the Earth's depths and forged by traditional techniques into steel, a remarkably resilient and adaptable metal alloy.
Stainless steel is a durable metal that resists rust and tarnishing, even with daily wear. Its hard surface is scratch-resistant and sturdy. Making these chunky chains ideal for both earrings and necklaces.
Stainless steel does not contain metals that cause skin discolouration and is considered hypoallergenic due to its extremely low nickel and chromium content. However, it may still cause a reaction in some highly sensitive individuals.
Stainless steel jewellery is low-maintenance and does not require polishing.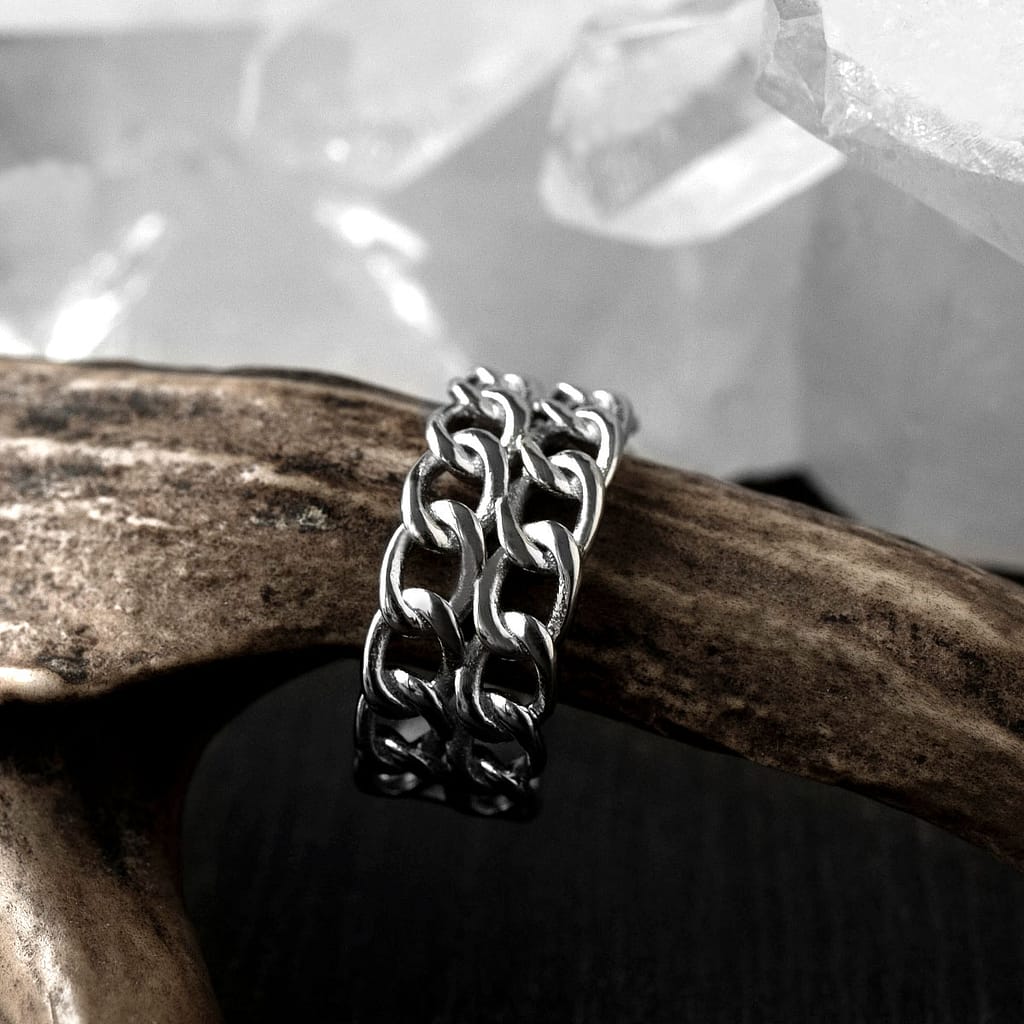 Try pairing a clean stainless steel ring with a bold chunky chain necklace for a statement look, or stack multiple rings on one finger for an eye-catching effect. View more stainless steel rings here.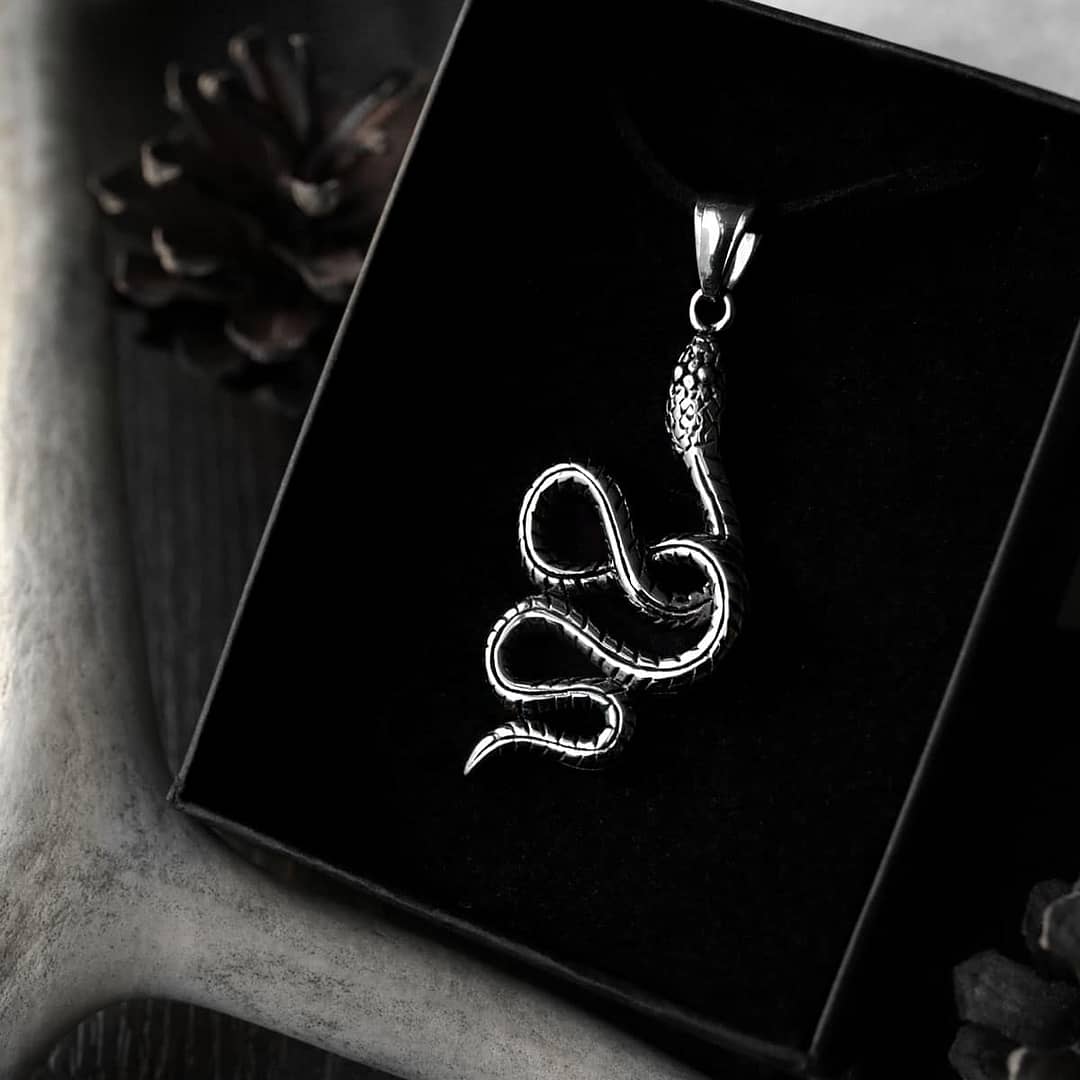 Add the finishing touch to your necklace stack with a symbolic amulet. Since ancient times snakes have been considered symbols of rebirth, transformation, immortality and healing.
How do you style your stainless steel jewellery?