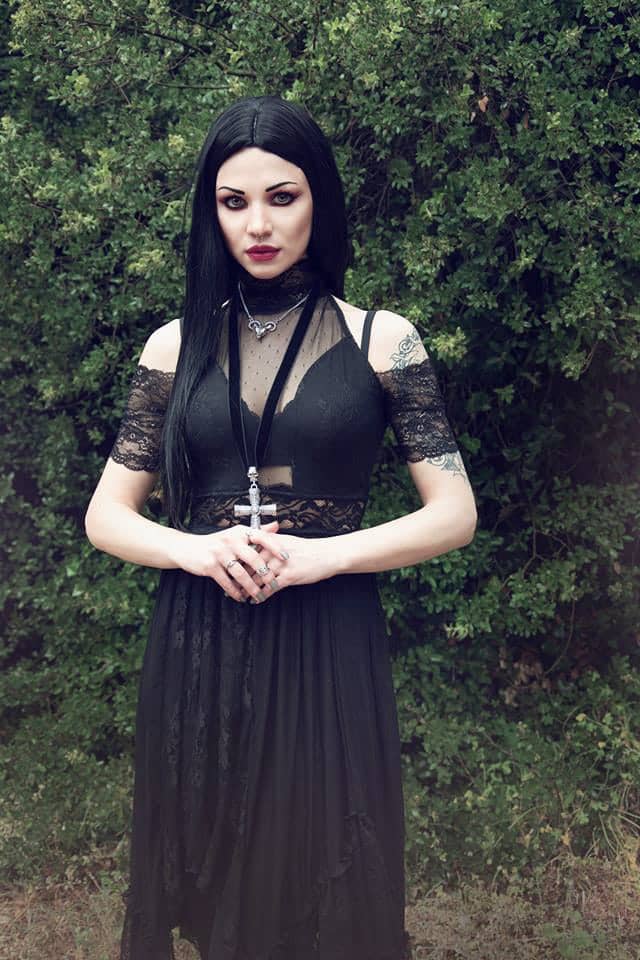 Raven beauty Mary De Lis in an all black lace outfit paired with Hellaholic jewellery.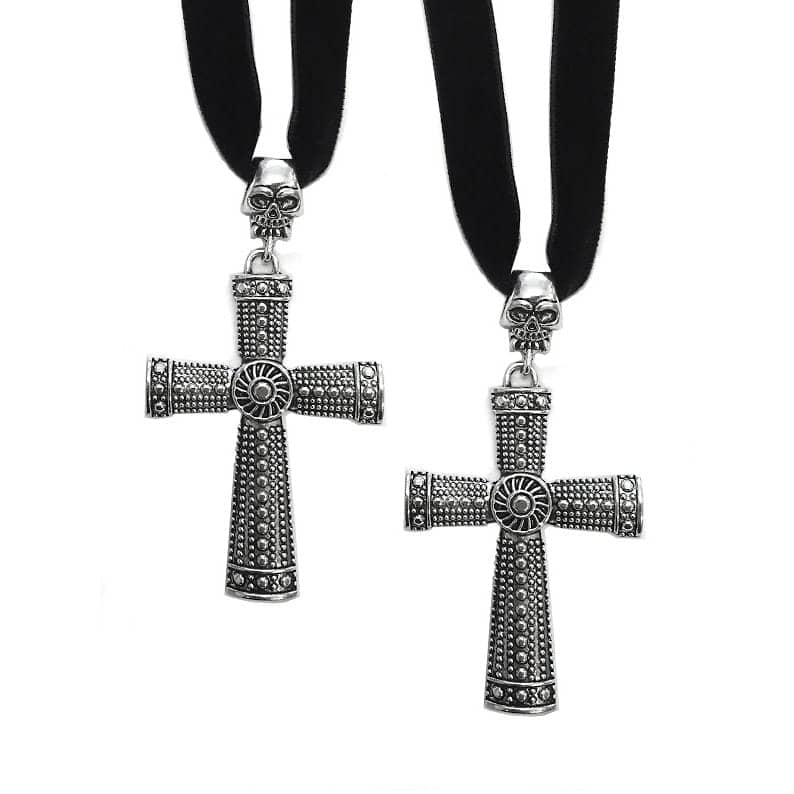 Bold Skull Cross Necklace 159:- SEK. Bold cross with a skull setting, hangs in a luxury black velvet ribbon. To be worn long length or as a choker, ties at the back.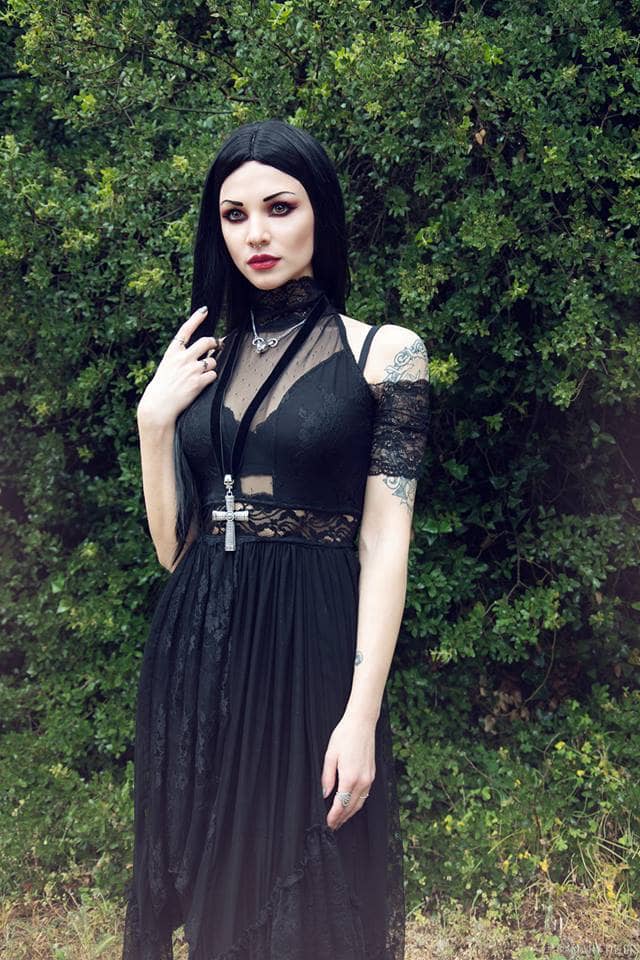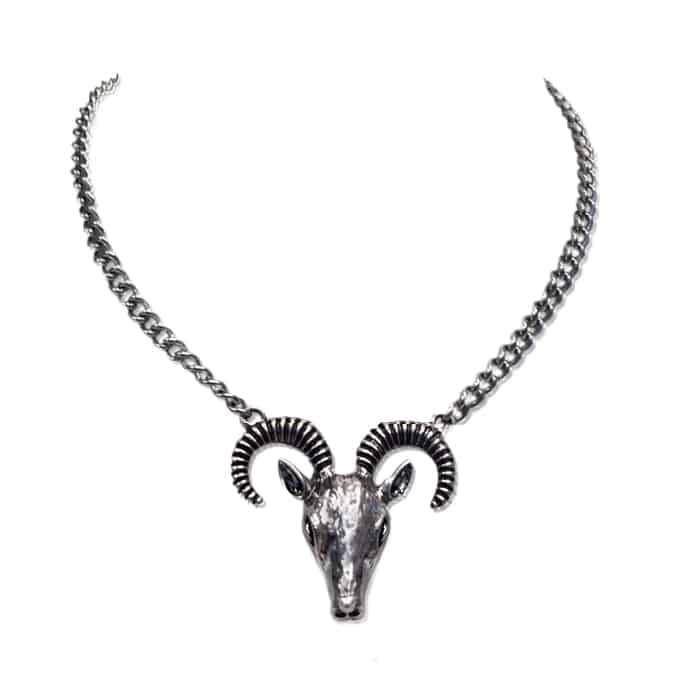 Ram Skull Choker with stainless steel chain 159:- SEK. Ram skulls have a long connection with ancient cultural worship practices, pagan religions and the occult, a long held symbol of determination, drive, renewal, fertility and fiery force.