Ring of Salt! Pretty in Punk!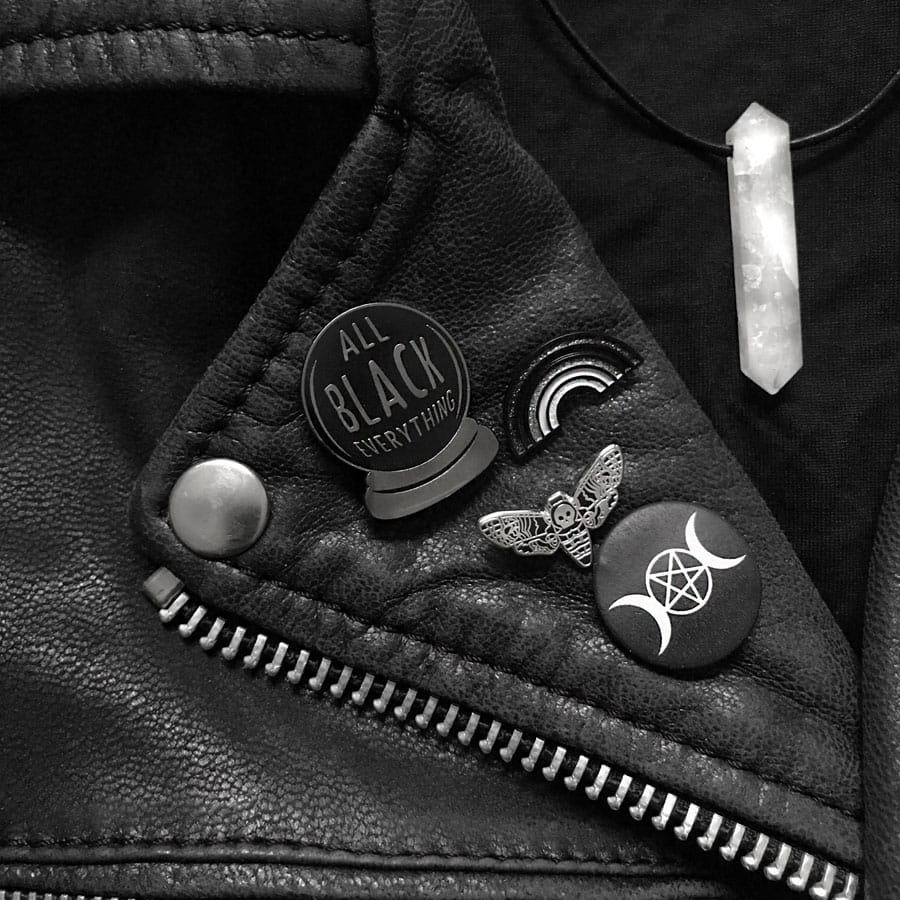 Say welcome to our latest addition to our patch and pin collection, the brand Pretty in Punk! We are thrilled now to be selling a selection of their gems, the ring of salt patch is a favourite!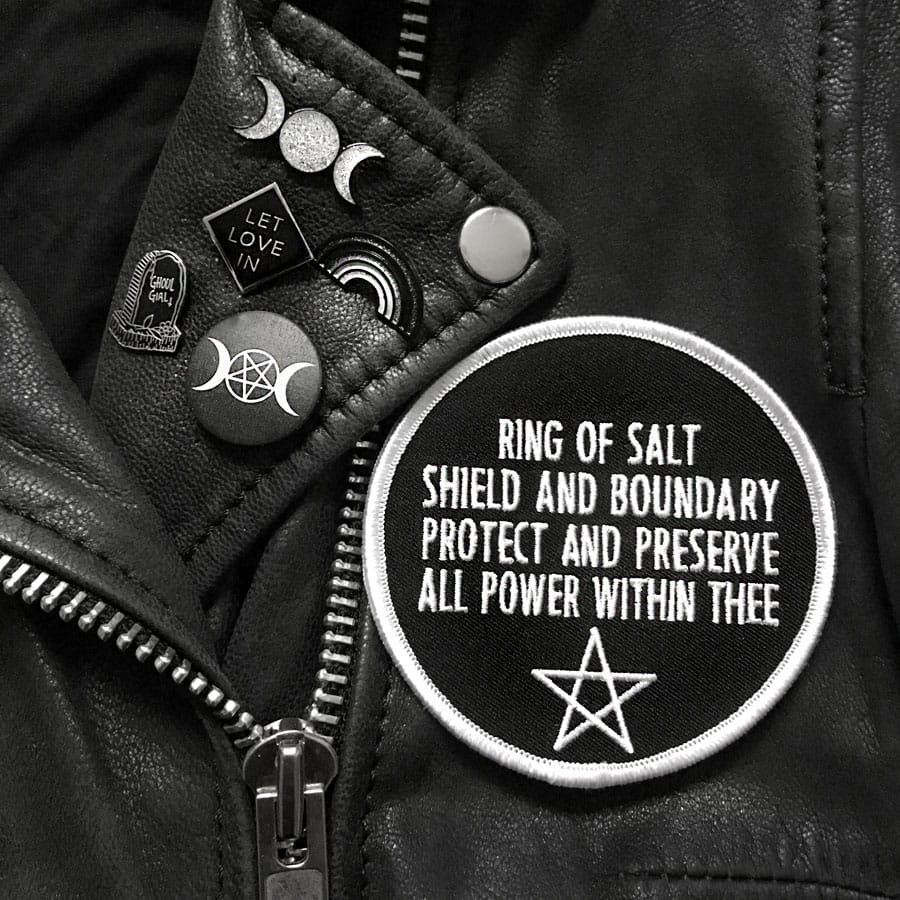 A perfect patch for those who want to perform spells on the move, need simple words to help ward off negativity, or want something to help visualise a protective circle when unable to physically cast one. A great addition to any jacket or denim vest for added mental protection ?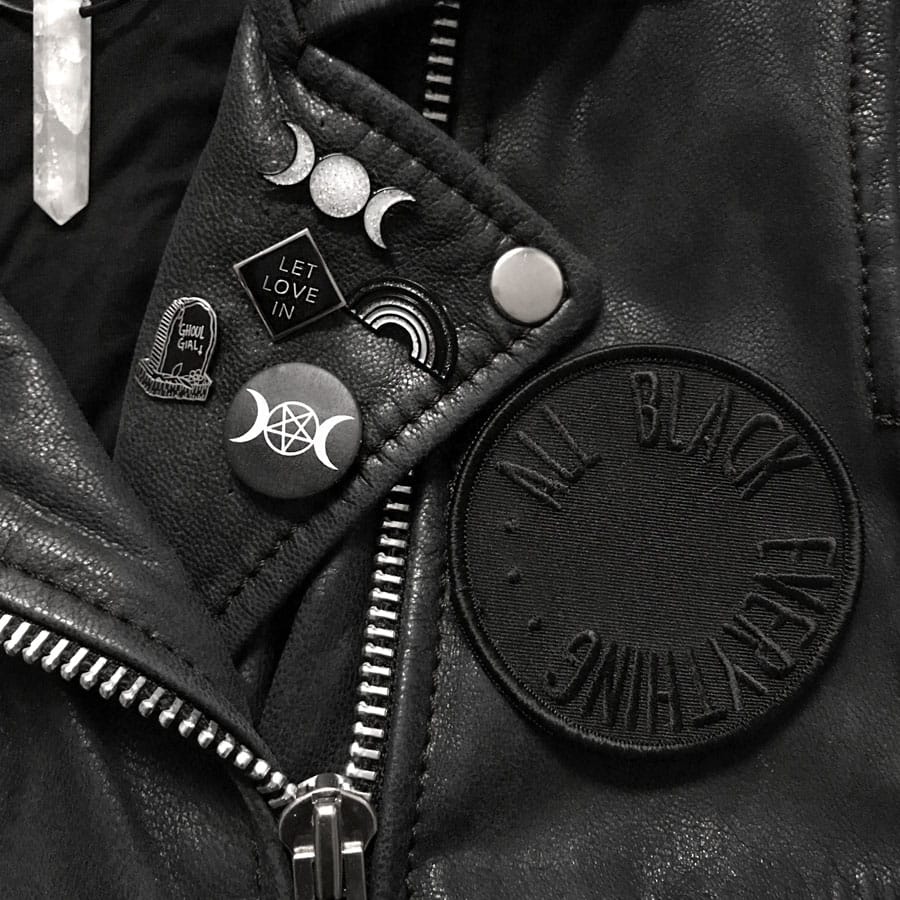 A tribute to our all time favourite colour. All Black Everything Crystal Ball pin 99:- SEK