Crystal Collection Autumn / Winter 2019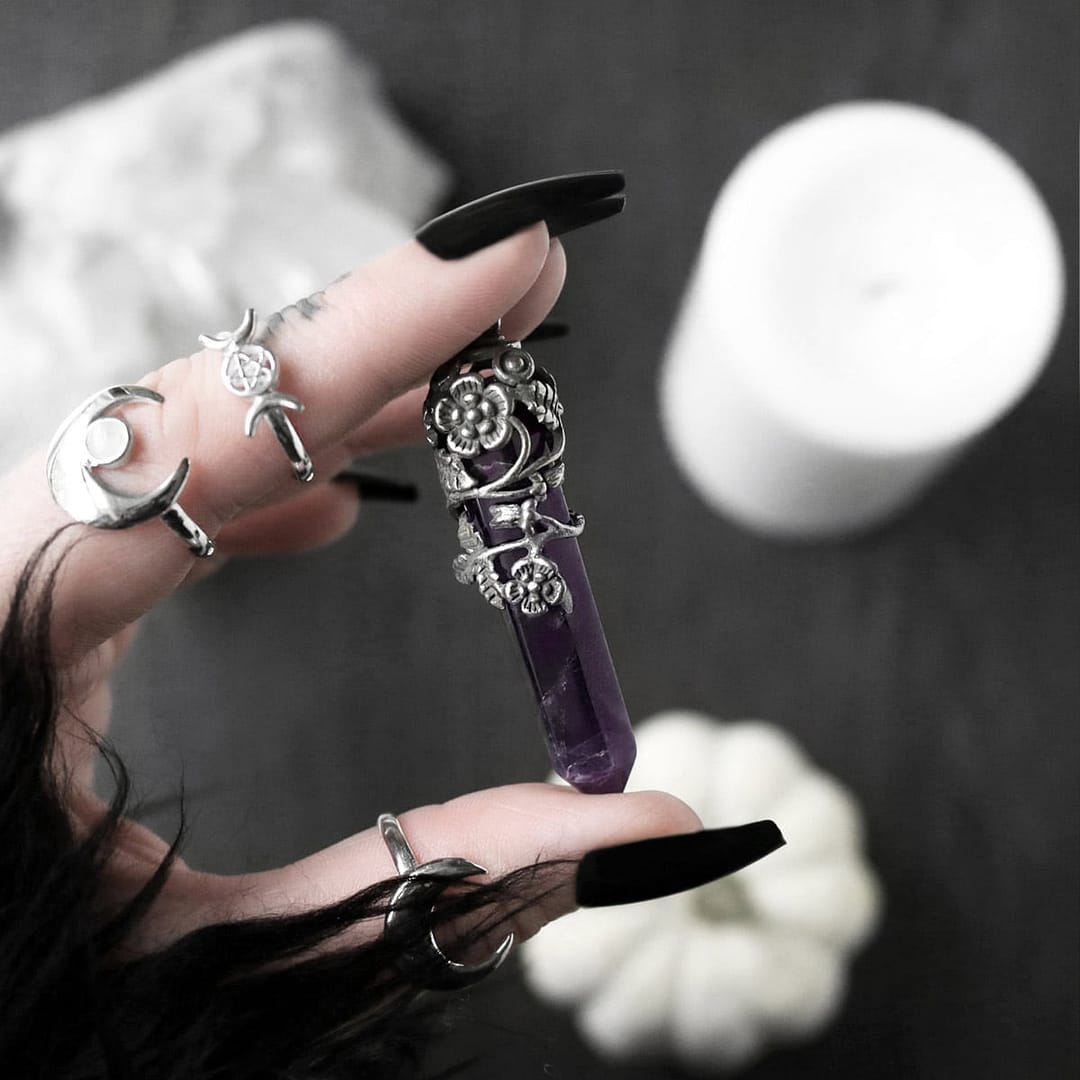 The autumn/winter crystal collection has landed. We have been conjuring up an eye-catching selction of purple Amethyst, golden shimmering Pyrite, pitch black Obsidian, Tourmaline and Onyx. Together with green enchanting Fluorite, lilac and yellow Amethrine, opalescent milky Moonstone, magical Labradorite, bohemian brown Tiger eye as well as the fiery orange Amber, the fair and lovely pink Rose quartz and spellbinding dark Smoke quartz. Druzy dreams, mesmerizing Geodes and last but not least the master healer Clear Crystal Quartz.
Image above:
Mystic Flower Amethyst Necklace 199 Kr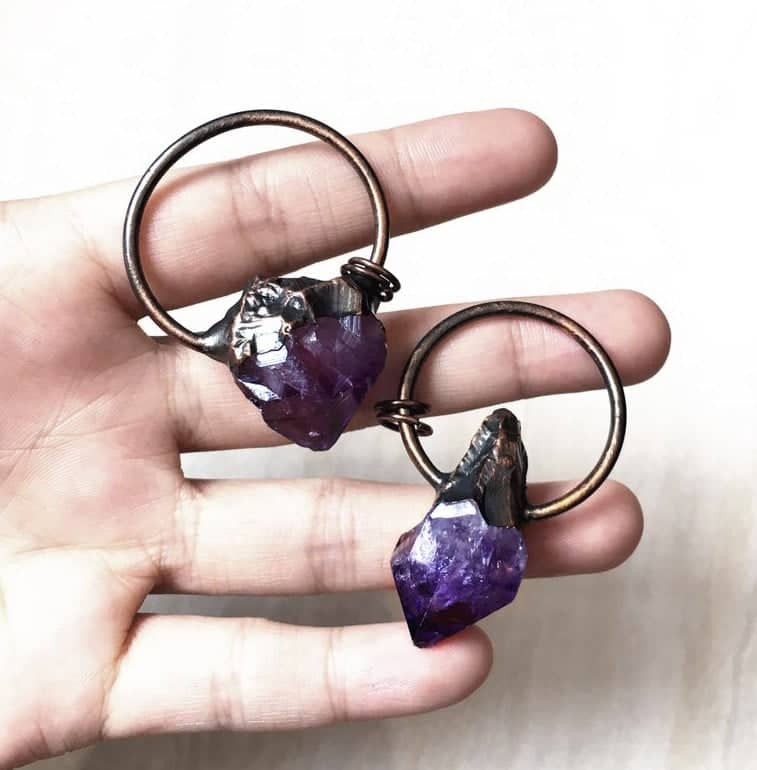 Circle of Life Bronze Amethyst Necklace 249 kr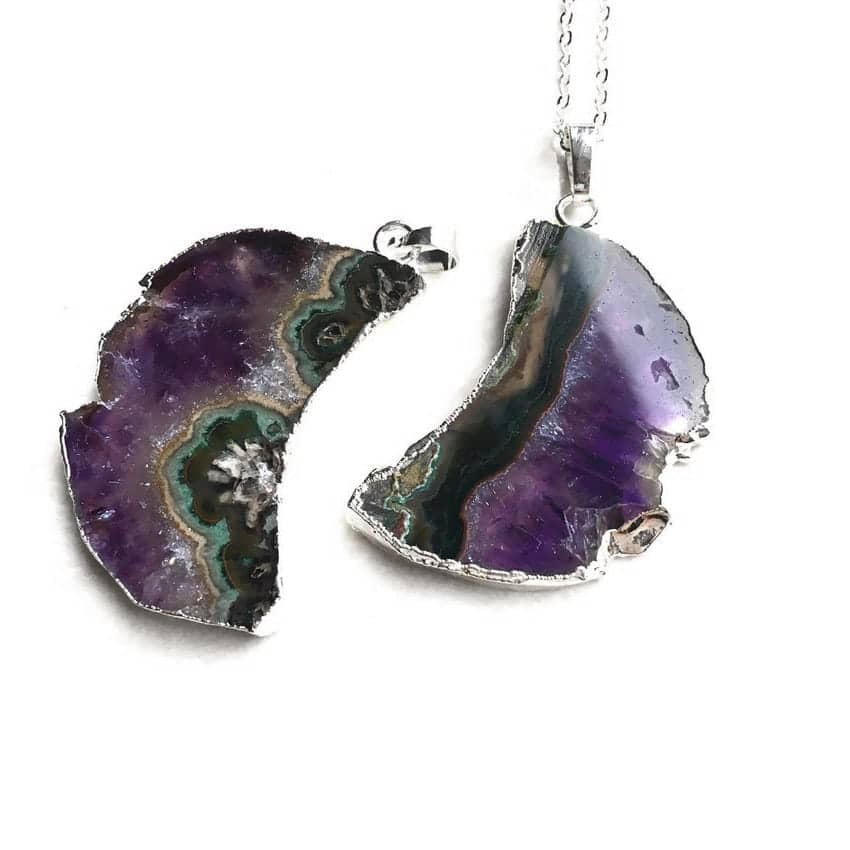 Silver dipped Crescent Moon Amethyst necklace 249 Kr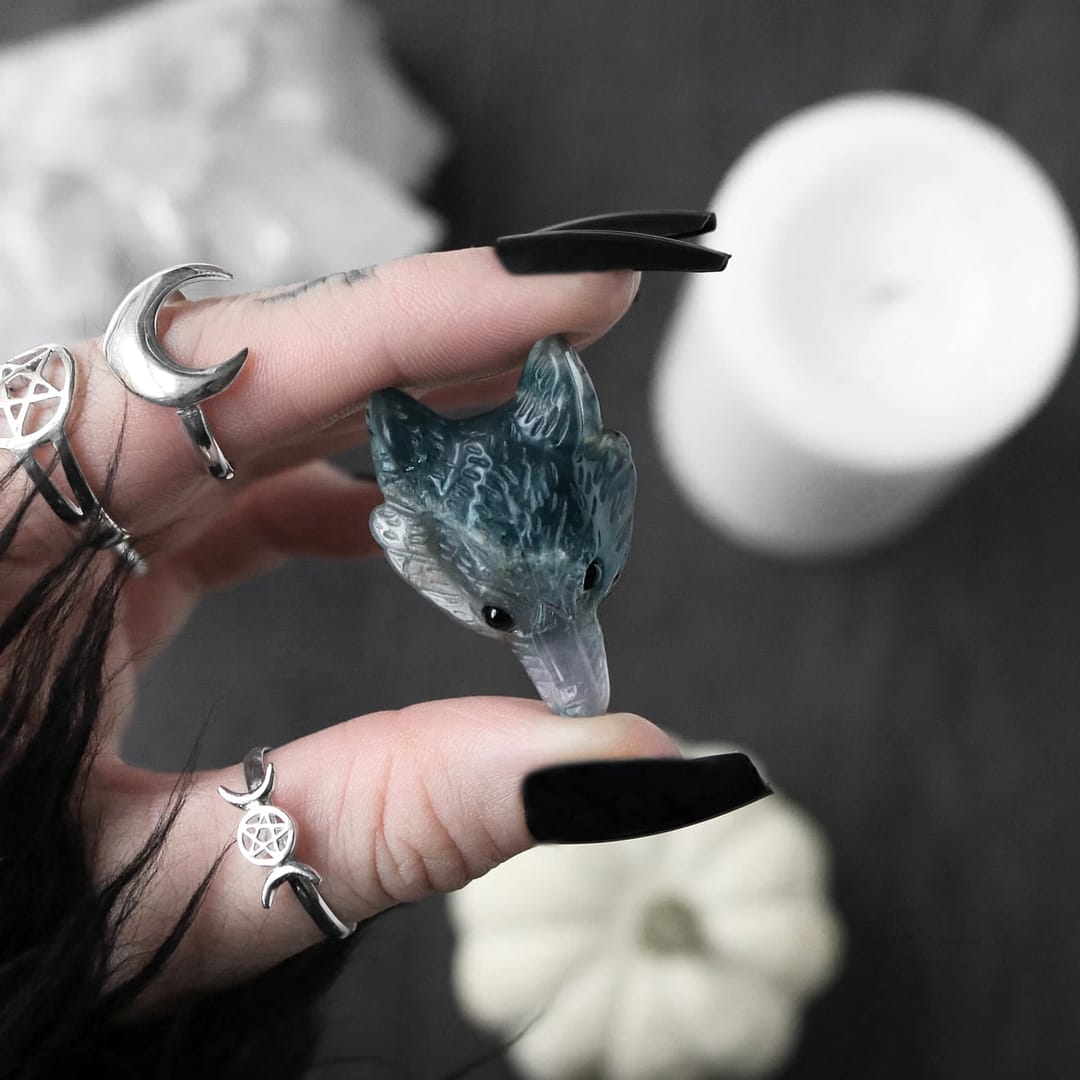 New pieces with Fluorite, such as this magical necklace with a hand-carved Fluorite wolf head amulet for 399 Kr and the ..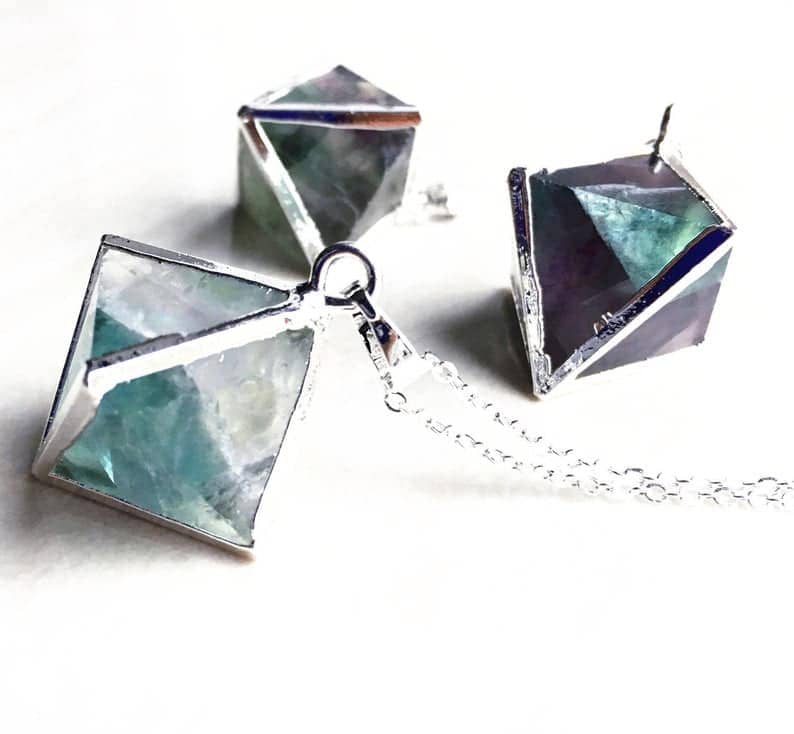 …Octahedron Dice Fluorite Necklace 269 Kr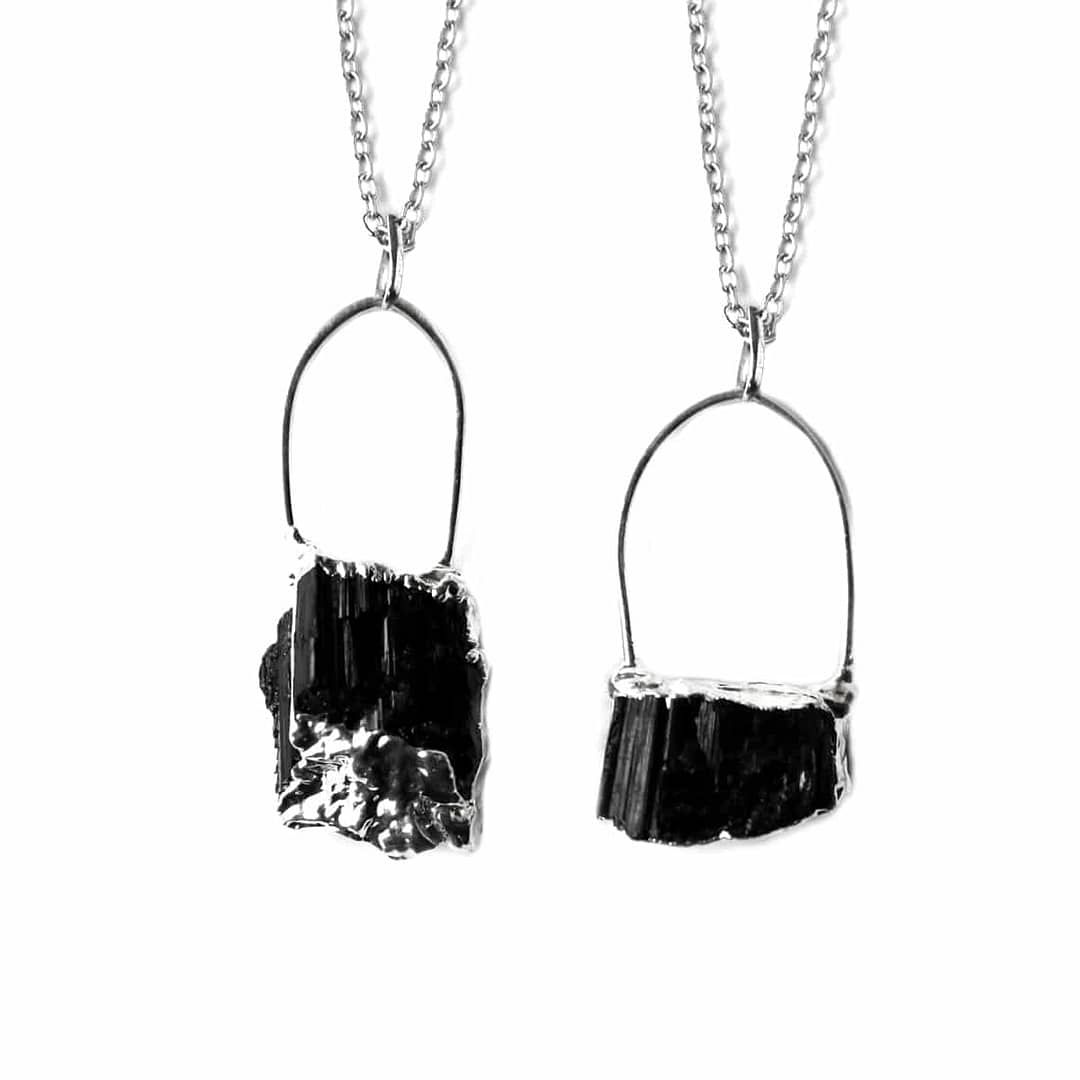 Edgy necklace with a large raw irregular shaped silver dipped Tourmaline pendant, set in a large silver toned bail 299 Kr.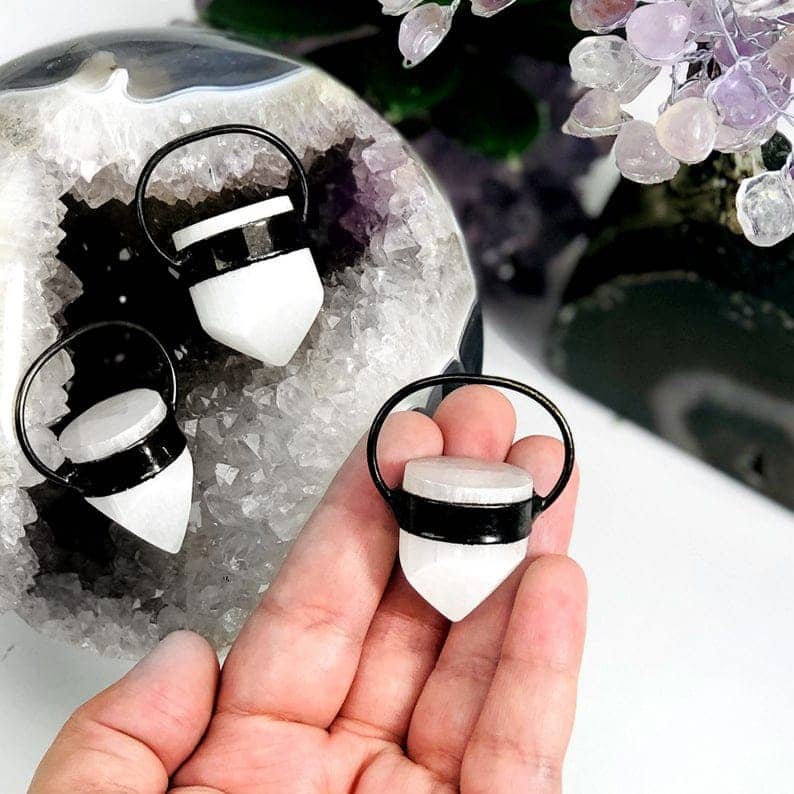 Seductive Selenite with silky lustre. Circle of Life Selenite necklace with dark gun metal setting 499 Kr
And last but not least, a lot of new styles with the master healer Clear Crystal Quartz.
Image above: Sterling silver plated crescent moon with five point cut Crystal Quartz dangling points 399 Kr.