Pagan Pentagram Ring Silver & More – Powerful Favourites Back in Stock
We are excited to announce the return of two of our most wanted Sterling Silver Rings – the Pagan Pentagram Ring Silver and Duo Snake Ring. Both these rings feature designs that showcase powerful symbolism ✨ 🐍🤎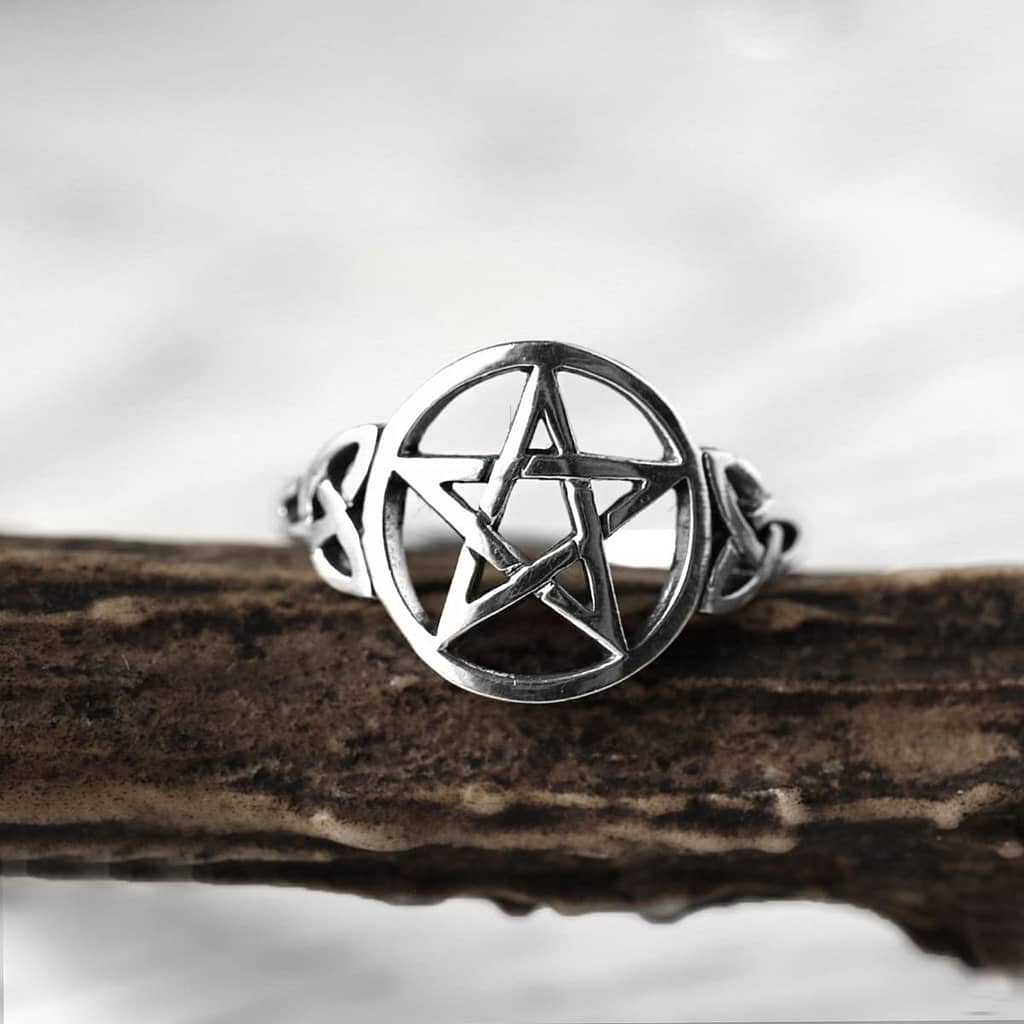 The pentagram symbol, representing the five elements of earth, air, fire, water, and spirit, holds a deep significance in Pagan and Wiccan traditions. Crafted from high-quality sterling silver, this ring is not only a statement piece but also a symbol of your spiritual beliefs. The Sterling Silver pentacle ring is now available in more sizes, from size 5 up to size 10 as a part of our commitment to inclusivity, for both petite and plus-size gals.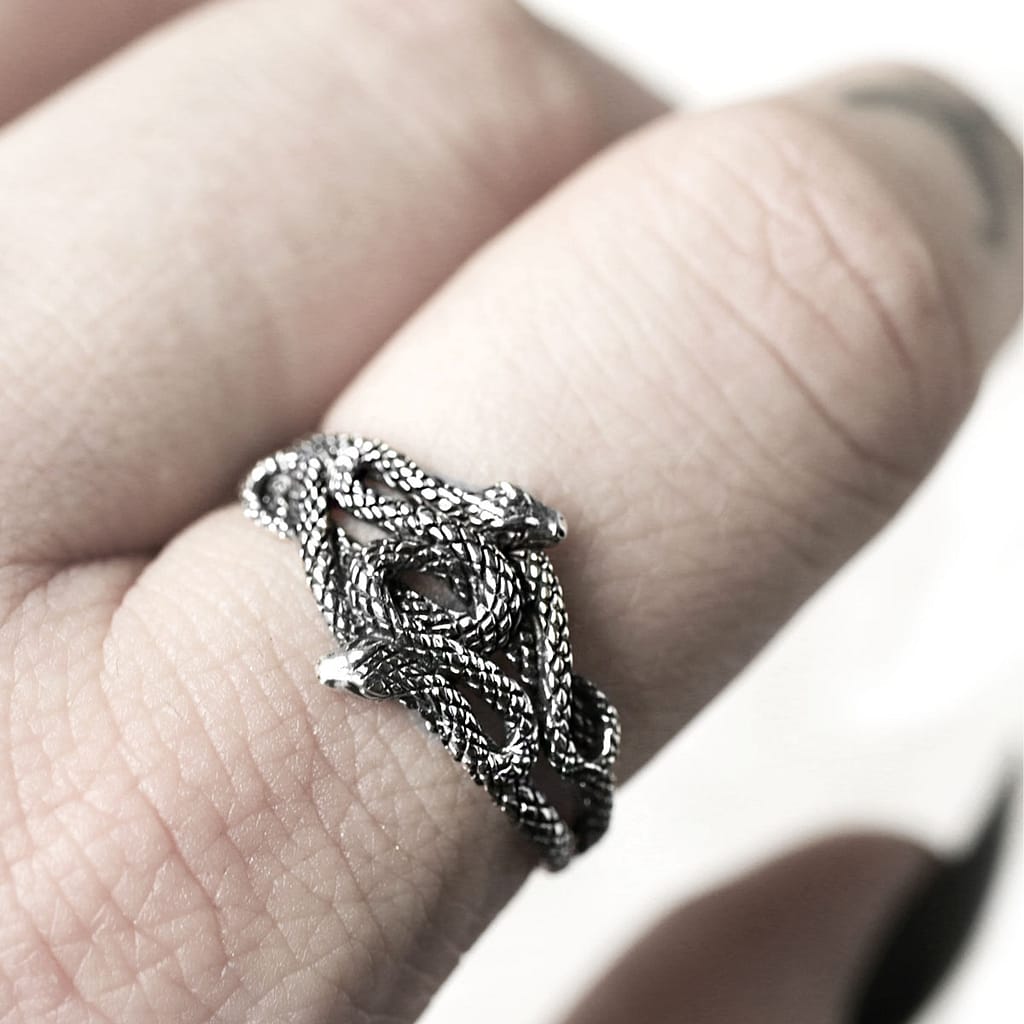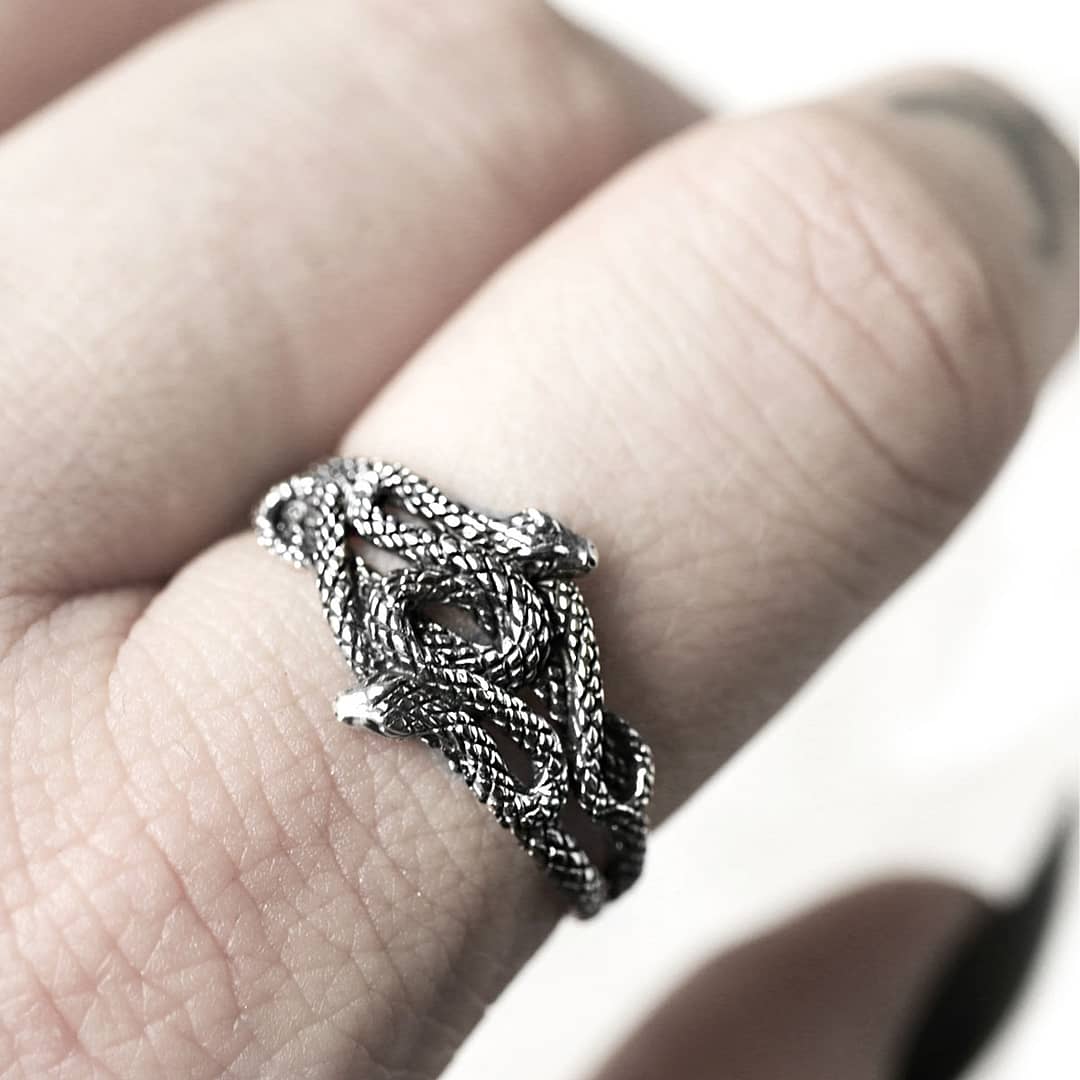 The Sterling Silver Duo Snake Ring s once again available in all sizes. The ring features two snakes entwined with each other, representing the concepts of transformation and renewal, making it an ideal choice for individuals seeking personal growth. The scales on the snakes are carefully crafted, adding depth and texture to the design. An easy-to-style accessory for anyone who loves meaningful jewellery pieces.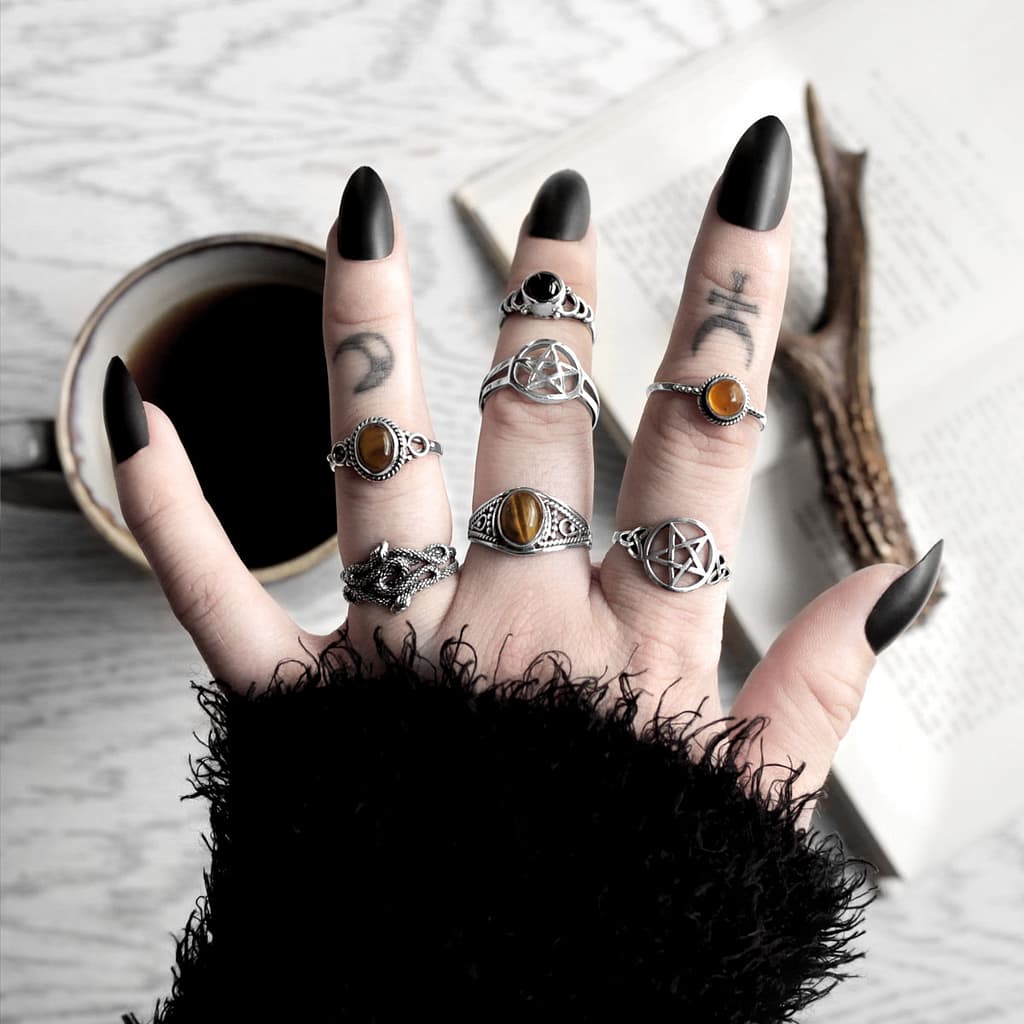 Here paired with golden brown Tiger's Eye and fiery orange Amber Silver Rings. Amber is an organic gem. Neither a crystal nor a mineral. It was once tree resin in a prehistoric forest, through time it has been fossilized and hardened, sometimes with inclusions of insects and plants.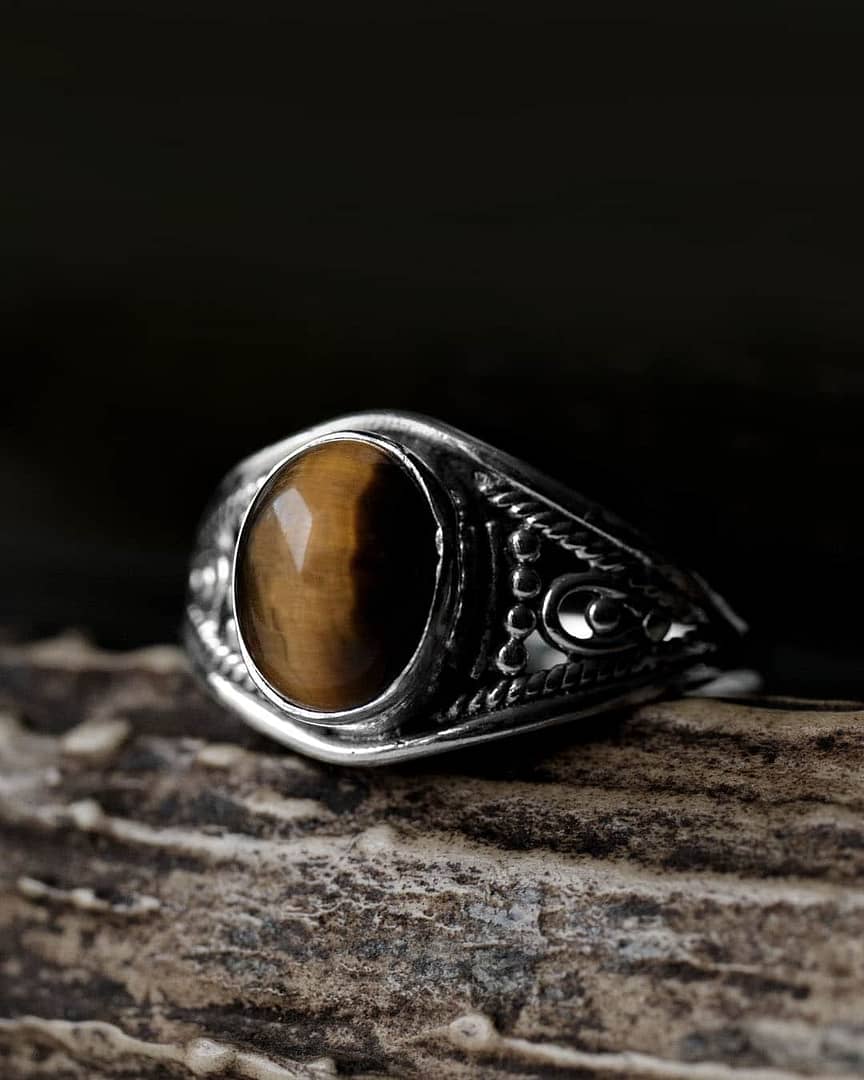 Tiger Eye crystal is a popular gemstone known for its unique golden-brown colour with stripes of black. According to metaphysical beliefs, Tiger Eye crystal can increase self-confidence, encourage inner strength, and elevate bravery 🤎